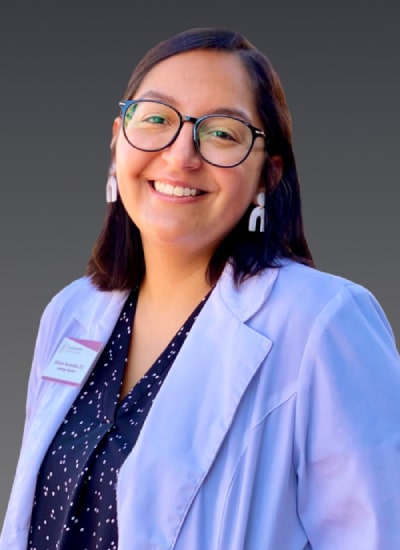 Mika Hernandez
Audiology Resident
Mikaela (Mika) Hernandez is our newest audiology resident. She graduated from Portland State University with a bachelor's in speech and hearing sciences. Mika currently attends Idaho State University and plans to graduate with a doctorate in audiology in May 2023.
Nearly all of Mika's clinical experience has been in private practice, and that is where she hopes to continue practicing. What Mika loves most about private practice is having the time and space to get to know her patients. She believes combining evidence-based practice with patient-centered care is key to helping patients improve their communication and quality of life. Mika aspires to be accredited by the American Academy of Audiology and the American Speech-Language-Hearing Association.
In her free time, Mika enjoys exploring the Santa Fe area and trying out new foods. She also enjoys cooking, reading, hiking and playing video games.